Working Hard
for the
Working People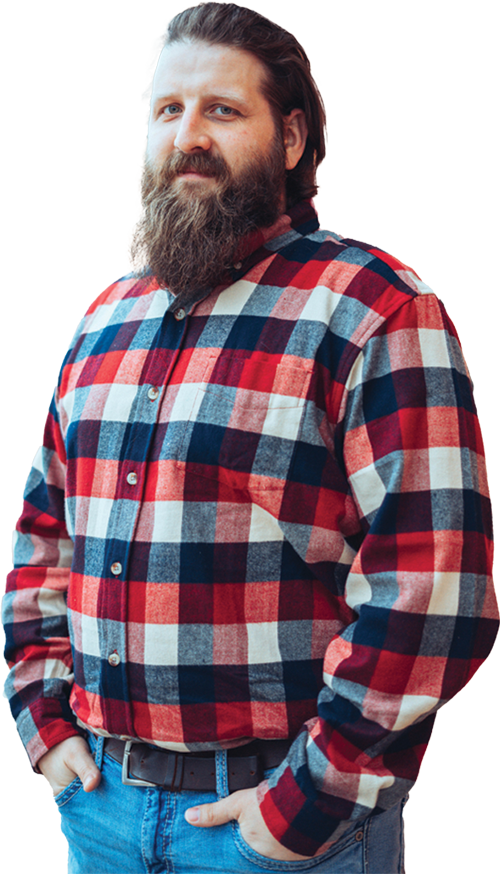 A Message from Micah
"I'm seeking election to the State Assembly for the 90th District of Wisconsin. I want to represent the unique people of Green Bay because I understand the challenges we are facing. I want to bring representation to a class of people that politics has forgotten about, the hard working people of Green Bay."
About Micah
Born and raised in Northeastern Wisconsin on a dairy farm as the son of a paper mill worker, I learned hard work, sacrifice and the importance of family. After graduating high school, I served in the U.S. Army, stationed in Georgia. After my service ended, I moved back to Green Bay where I attended NWTC for Industrial Mechanics. I then worked in many different factories on many different shifts, and these experiences helped me develop my work ethic and understanding for the need of a healthy working class. As a father of 2 and a husband, I'm now looking to represent the hard working people of Green Bay as a hard working person in Green Bay.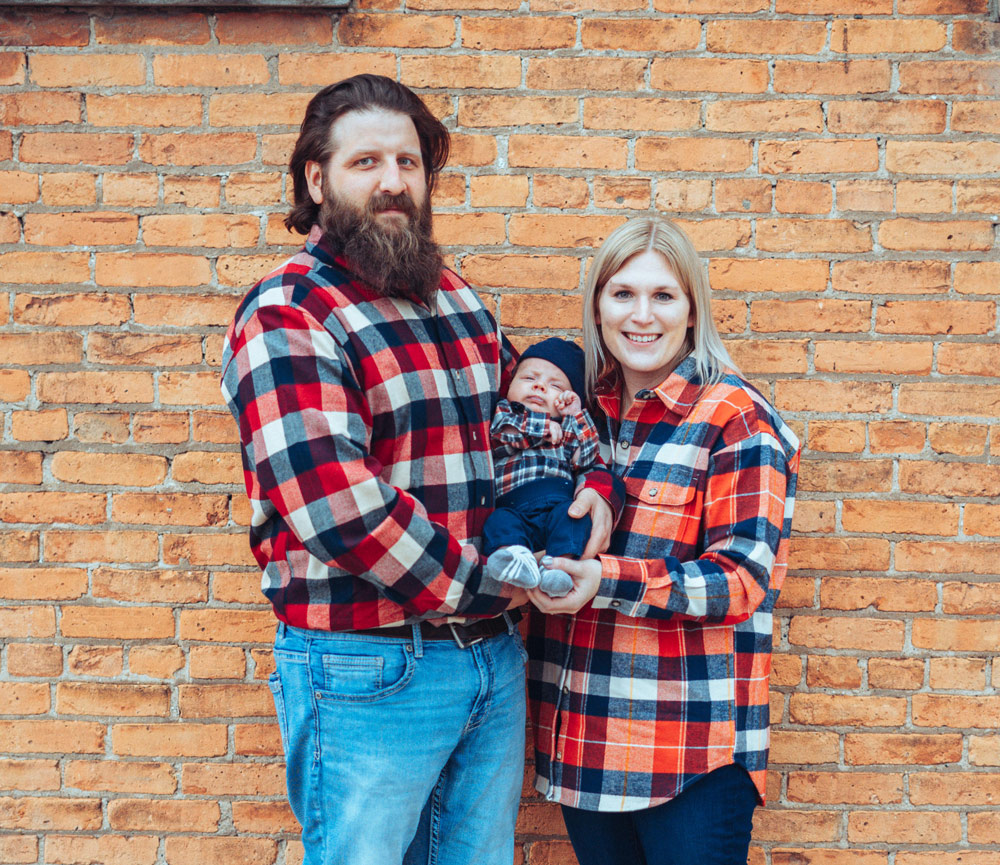 "I want to bring representation to our state government for the hard working people from the heart of Green Bay."-Micah Behnke
Education
Our children and their education should be our number one priority. Given our current political environment and the severe divisiveness it creates, now more than ever we need to take measures that'll protect our children from politics in the classroom. Our personal political beliefs should be formed from our own research and families guidance at an appropriate age, not in the classrooms- period. Just as we keep religion out of the classrooms, politics should be left at the door.I believe our schools are here as a public service to educate not indoctrinate.
Putting Wisconsin Families First
I am a family first candidate because I believe there are measures we can take that protect the hard workers' efforts to provide for their families. Implementing a mandatory paid maternity or paternity leave is a big first step towards achieving these goals, as currently there is no law that requires any paid time off for new parents which is a challenge for many expecting parents. I believe the implementation of this is crucial for single parents and the many hard decisions they face- no one should ever have to make the choice of their job or whether or not you should have a baby. Additionally, improving worker conditions by lowering overtime taxes is another step we can take to help our citizens provide for their families now! This is money families need in their pockets now, not returned back to them at tax time (the citizens are not responsible for loaning the government money) and overtime is currently de-incentivized by our current taxation policies.
Health & Welfare of Our Community
The biggest issues facing our police force and other first responders are not enough training and lack of mental health resources on top of a very demanding schedule. My plan to address these issues begins with reasonable and productive funding increases to increase our current number of police officers and other first responders. These increases would allow for additional functional training, healthier schedules and a focus on mental health for our first responders; which will allow them to lead the way in how they serve our communities and enhance their relationships with the public for an overall healthier and safer community. Investing in those who protect our community is investing in our community itself.
Growing Our Economy
Too many times we have seen corporate welfare not benefit the working class, even in our own district. Protecting and keeping jobs in our district should be everyone's priority to ensure our district, community, and families are able to prosper. Attracting new businesses and promoting growth of small businesses within our district is essential to growing our economy. Supporting legislation that encourages this would be a top priority for me when elected to represent you.
No Soldier Left Behind, Period.
We need to increase our commitment to our veterans who are here in Wisconsin. Allowing veterans more flexibility with their GI bills, we can increase the amount of our veterans getting civilian career training and education. The state can also increase their commitment to our veterans by filling in the gaps where the VA and federal government are falling short, we need to take care of our own here at home. The essential services that we all take for granted such as dental, and vision are not covered by the VA even if you're disabled from your service. We need to bridge the gap so our Veterans are not limited to relying on a system that's too big and lets too many fall through the cracks. Our commitment to our Veterans needs to match the commitment we have to our most vulnerable citizens here in Northeast Wisconsin.
Northeast Wisconsin Conservation
The greatest natural resources in Northeast Wisconsin are unlike any in the nation, and running through the heart of the 90th District is the Fox River going into the Bay of Green Bay. These two resources have long been neglected and should be a conservation focus to clean them up so future generations are able to swim and fish freely without concerns of negative effects. Cleaning up and preserving the Fox River and Bay of Green Bay should be a top focus of any conservation dollars spent in Northeast Wisconsin, and as your representative, I will fight to see that clean water comes first!
Fiscal Responsibility and Transparency
We work hard for our money, and no one likes paying taxes- but what we dislike more is broken promises from politicians to cut taxes or even worse, promises linked to increased taxes that we never see the benefit from as taxpayers. As your representative I will fight tax increases, but I will also fight to make sure that every dollar of tax money spent is being done so efficiently and responsibly. Every dollar collected from taxes should be used toward what it's meant to be, not the bureaucracy behind the programs. I want our tax dollars to go further for the tax payers and that is what I will fight for when I represent you in the 90th district.
With your help we can make a change, not only to our great City of Green Bay, but for all of Wisconsin. No contribution is too small, we need all the help we can get to make the changes necessary for the future. 
PAID FOR BY FRIENDS OF MICAH BEHNKE. TREASURER REBECCA BEHNKE.